Location:
High Tech Systems & Equipment Inc.
7950 Morgan Road
Cleves, Ohio 45002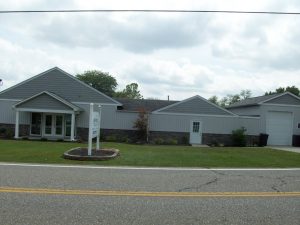 Quick Facts:
High Tech Systems & Equipment, Inc was established in 1983. We are a manufacturing distributor for a variety of industrial products. Our primary support, is for Industrial Temperature Sensors, Controllers, Recorders, AC/DC Drives, SCADA Systems.
We service many industries, including Plastics, Heat Treating, Pharmaceutical and many others.
High Tech Systems & Equipment is located on the west side of Cincinnati, Ohio. Our friendly, hardworking staff includes experienced applications and system engineers — whose primary function is to provide free, first-class technical support from before the sale through the usable life of the product.
Service & Calibration
We can service or calibrate variety of instruments in house. We have an engineer on staff who can repair your equipment next day as long as we have the parts. We also provide NIST traceable calibration certificates for most instrumentation.
We service Eurotherm, Fluke, Red Lion, Barber Colman, Dynisco, West, Watlow, Gefran, SSD, just to name a few manufacturers, but can service almost any product you have. Just call us at (800) 852-8324 for more information.